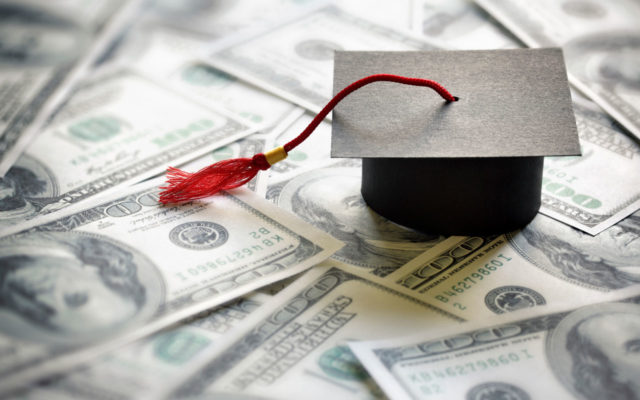 College education is a big investment and may involve taking a hefty loan, but it can also offer an unprecedented advantage for your children. Some of the best paying jobs in the US require a college degree, and attending college is the best way to jump-start your child's career and help them to discover their passion in life.
Although you may have heard numerous stories of graduates and families struggling to pay off college debt, there are ways to make the expense manageable. All it takes is some careful financial planning and to research what options are available to you. To that extent, we have put together a list of smart ways to save on college tuition.
Look for a 529 Savings Plan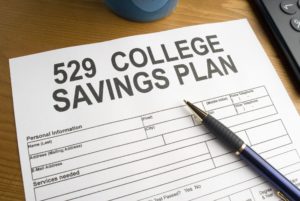 529 savings plans are available in almost every state and are one of the best options for saving money for college. These plans are designed to help American families cover college tuition costs.
Similarly to a 401(k) plan, 529 plans allow you to invest your money into stocks, bonds and mutual funds. The account builds up a tax-free balance overtime, and the money can be used to pay for any accredited college or graduate school.
Anyone can contribute to the account, and it doesn't have any limits. A 529 plan will have a minimum impact on your federal financial aid eligibility because it is not considered a parental asset. Thus, 529 plans with contributions over $20,000 will reduce the student's aid package by a maximum of 5.64% of the asset's value.
Apply Early for College and Scholarships
As the saying goes, the early bird gets the worm. By applying early to their favorite colleges, high school seniors increase their chances of securing a spot. When applying for college, students should also look for available scholarships. By applying early to both college and related scholarships, students have better chances of securing financial aid. Doing some research will help you find both public and private scholarships available for your child.
Also, applying for Federal Student Aid is completely free and can help many families cover a part of the college costs.
Roth IRA Retirement Accounts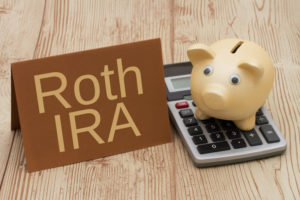 While these accounts are designed to help you save for retirement, they can also be used as a savings tool for college. Couples can contribute up to $11,000 per year to a Roth IRA account, which will not impact their social security retirement benefits.
These accounts allow parents who are younger than 59 to withdraw money without paying taxes, as long as the withdrawn amount is used to cover college tuition. However, keep in mind that the tax-free benefit applies only to amounts that you have contributed to the account. If you have contributed $1,000 over five years, you can withdraw only $5,000 tax-free.
Coverdell Education Savings Account
Similar to a 529 plan, the Coverdell Savings Account helps American families save for college tuition. A Coverdell account will invest your contributions into various stocks, bonds and mutual funds, and the earnings will be exempt from federal income taxes.
Coverdell accounts are only available to families below a certain financial threshold, and parents can only contribute $2,000 per year per beneficiary. The savings will be redistributed to the child beneficiary and cannot be withdrawn by the parents. The account will expire and all accumulated funds will be paid when the beneficiary reaches 30 years old.
Buy Used Textbooks
Everyone knows that college textbooks can be very expensive, costing families a few extra thousand dollars a year. In many cases, college students will not use a textbook for more than a semester.
Instead of buying textbooks from the college's premises, students should look for alternatives. There are plenty of websites that allow students to purchase second-hand textbooks and even rent them.
BetterWorldBooks, Chegg, Alibris and Barnes and Noble, among others, have a good collection of used textbooks that you can browse, purchase or rent. Used textbooks can help you save a lot of money and even if you want a book in a mint condition, you can find better options outside the campus.
Study Hard and Finish Early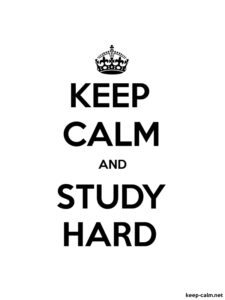 The more time you spend in college, the more you will have to pay for courses, dorm rooms and other expenses. Bright students who can graduate in less than four years will save a lot of money. To finish college faster, students can pass the The Advanced Placement (AP) and the College Level Exam Program (CLEP) exams, as well as college courses while still in high school. Online classes combined with regular classes will also help students stay ahead. Furthermore, enrolling in summer and winter classes during breaks can cut off some extra months off college education. Plus, summer college courses tend to be cheaper than those offered during regular semesters.
College is an important part of every young adult's life. It is the place where you will make meaningful lifetime relations, but it is also the place where you will develop your professional and social skills. Although college is equally about socializing as it is about learning, it is important to go to classes with the end-goal in mind—to graduate and find a good job.
If they play their cards right, US families can make college costs manageable for every family member. There are plenty of options available and finance opportunities are always available for those who take the time to research their options.

For more tips about financial planning and savings, please visit savemoneytricks.com.